Rural Adventure
Are you looking for something unique? away from tourist crowds? Want to get off the beaten path? You might think that Iran is just deserts and camels. Travel to the north of Iran, and you will see lush forests, lovely villages scattered in the mountains, peaceful herds of sheep, rice paddies and many more! We invite you to the highlands of Talesh, situated 140 km north-west of Rasht, on the south-west coast of the Caspian Sea. It's a charming place for adventures seekers. Taleshan people are very hospitable and friendly. On this trip you will join in their daily activities, stay in rural areas and have a glimpse of real nomad life.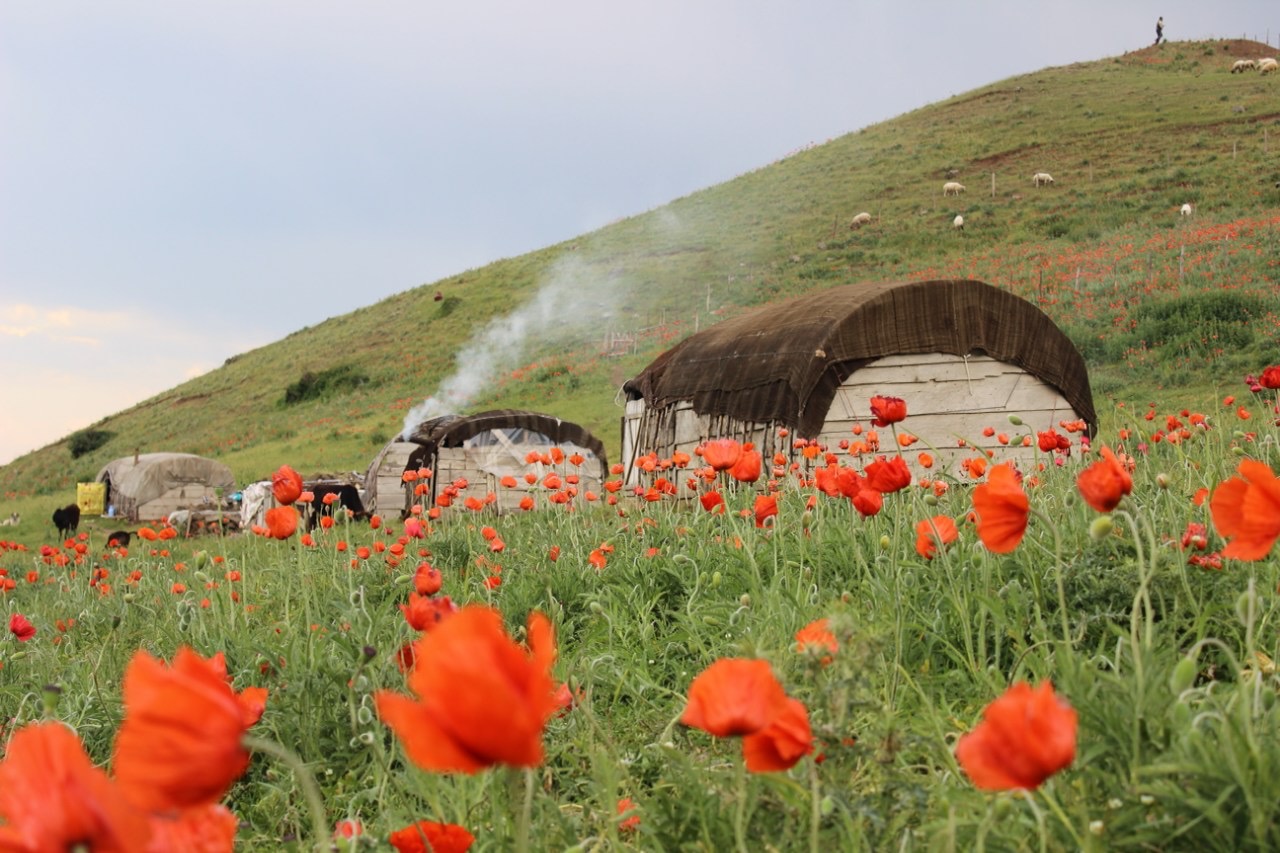 Day 1. IKA — Tehran
Arrival at IKA. Our representative will meet you on arrival, help you with all the formalities and transfer to the hotel. Overnight at hotel (Parsian Enghelab 4* or similar).
Day 2. Tehran — Sepidar
After hearty breakfast we will head to the north of Iran, the Caspian region. En route we will visit Gilan Museum of Rural Heritage near the city of Rasht. It is a unique eco-museum that has been constructed in order to show the hidden corners of Gilaki people's culture and lifestyle to the tourists from all around the world. After meeting hospitable Gilaki people, we will continue on to Sepidar Motel 3*, a cozy eco-hotel with wooden interior. O/N: hotel.
Day 3. Sepidar — Maryan
The journey will start early in the morning. On the way we will see rice paddies and beautiful northern woods, situated at 2600 m above sea level. Later on we'll move to the meadows, where shepherds herd their sheep. We'll reach Maryan village, where we'll share food with local people and stay at a rural house. O/N: Rural house.

Day 4. Maryam — Subatan
After traditional breakfast we'll get back on the road until we reach Subatan area. It's one of the most beautiful places of Talesh. There we'll visit the farmers' market, where local sell organic products and some handicrafts. After lunch we'll visit a few more picturesque villages in Subatan. Overnight at a rural house with hospitable locals of Subatan. O/N: Rural house.
Day 5. Subatan — Shahsavan
After a hearty breakfast we'll set off for the region of Bagdagol in Ardebil province. We'll visit the nomads of Shahsavan tribe on the way. Their camp is situated at 3600 m above sea level, and from there you can enjoy a breath-taking view on the Caspian Sea and lush nature of Gilan. We'll spend the night together with Shahsavan tribe in their yurts. O/N: Nomad tent.

Day 6. Shahsavan — Ardebil — Sarein
Today we'll walk all the way to mountain lake Neor (2450 m), the trip will take around 3 hours. Lake Neor is a unique ecosystem, a great place for bird watching and fishing. We'll have lunch and rest a bit at the lake shore. Afterwards we'll drive to Ardebil. The city tour includes the complex of Sheikh Safi-ad-din Ardabili, a UNESCO Heritage Site, local bazaar and Shorabil lake. PM: Drive to Sarein, a town famous for its thermal springs that cure many diseases. Overnight at Laleh Hotel Sarein 4*.
Day 7. Sarein — Tehran — IKA
AM: Drive to Tehran. Free time, opportunity to buy some souvenirs. Transfer to IKA, end of the program.

We will offer you a price on your request
Email Us: info@iranjasminco.com
Additional Information:
The best time to visit highlands of Talesh is between April, 1 and October, 15. The route may be done backward (i.e. starting from Shasavan area), if necessary. Full board accommodation will be provided in rural areas.