Safari 'Wildlife of Iran'
Arrival in Tehran. We will book your hotel from 1 night before, as the arrival is going to be early in the morning. Meeting and assistance upon arrival as our representatives welcome you and escort you to your car, that will transfer you to the hotel . It's time to relax after the flight.
Day 1. Tehran.Following a late breakfast, we will have a relaxing tour of the north of Tehran. We'll visit Saad Abad complex, Darabad museum of wildlife and colourful Tajrish Bazaar. Transfer back to hotel to get some rest before the exciting safari.
Day 2. Tehran – Varjin (40 km).Following an early breakfast, we will drive to The Varjin Protected Area (26,907 ha), a unique landscapes of the Alborz Mountains, to enjoy the beautiful scenery and wildlife.
Varjin Protected Area is very important in terms of biodiversity. Central Alborz sheep, goats, leopards, wolves, brown bears and wild boar are the most important species of wildlife. Bird species in the area include black kite, the vulture, sparrow hawk, common buzzard, Golden Eagle, Kestrel, cock, partridge, quail, small owl Bubo.
Varjin range of protected area, due to weather conditions, mountainous and relatively cold climate, can be used only as summer pastures. At present, the pastures of the region are inhabited by nomads. The pastures are important for species of the genera Bromus, Stipa, Leucopoa, Eurotia, Psathyrostachys, Ferula, Agropyrom. Various medicinal herbs such as yarrow, Lepidium Draba, Hawthorn yellow, Echinops, Malva, yellow hay, rhubarb, chamomile cow, violet scented, Ziziphora tenuior are commonly seen in this area.
After enjoying the beautiful day in Varjin, we will drive back to Tehran or Lavasan rural area for overnight.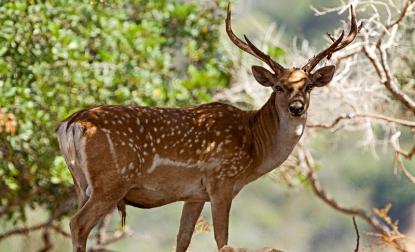 Day 3. Tehran – Khojir (32 km). Following an early breakfast, we will drive to Khojir Protected area.
Khojir Protected Area is a protected area in East Tehran (about 10, 013 ha). 200 years ago is was used as a royal hunting reserve, in fact, it's the oldest hunting area in the country. In 1979 Khojir was declared as protected area.
In Khojir Protected Area you can meetmammals like leopards, striped hyena, goats, sheep, foxes, wild boar, wild cat, Pallas's cat, gray wolf, jackal and badger, a variety of snakes like horned vipers, leopard snake and other reptiles like spur-thighed tortoise and birds like partridge, lapwing, Eurasian Teal and a variety of birds of prey such as common buzzard & eagle live in the area. Khojier also the only region in Tehran province is still some deer are present.
After enjoying the beautiful day in Varjin, we will drive back to Tehran or Lavasan rural area for overnight
Day 4. Tehran – Kashan – Muteh (407 km). AM. After breakfast we'll drive to Muteh Protected Area in Isfahan Province. En route visit the historical city of Kashan that dates back over 6000 years. Visit Fin Garden, Borujerdi historical house & Agha Bozorg Mosque. PM. Arrive at the beautiful Googad Citadel Boutique Hotel. Relax in the authentic atmosphere before tomorrow's adventure.
Day 5. Muteh. Today we'll explore the beautiful Muteh protected area.
Muteh has high animal and plant biodiversity. The vegetation cover is mainly composed of mountain almond, been caper, wormwood, Persian globe thistle, poppy, salvia, borage, goat's wheat, almond and different astragals. Muteh is one of the best habitats for goitred gazelle in Iran. Other animal species include wild sheep, wild goat, leopard, wolf, cape hare, Indian crested porcupine, gray hamster, gerbil, chukar partridge, see-see partridge, quail, red billed chough, rock dove, golden eagle, falcon, sparrow hawk, vulture, turtle and agama.
More than 300 plant species are found here, many of them have medical value.
Drive back to the hotel for rest.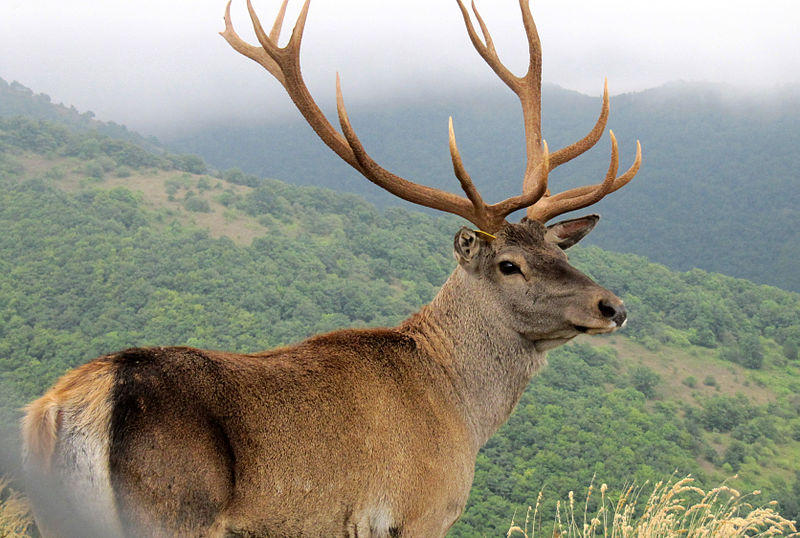 Day 5. Muteh. One more day to enjoy the beautiful scenery and wildlife of Muteh.
Alternatively a day tour to Esfahan (183 km), the jewel of Islamic world. We'll start from Naghshe Jahan Square with Emam Mosque, Sheik Lotfollah Mosque & Alighapou palace, continue on to Chehel Sotun Palace and finish at the stunning historical bridges.
Drive back to the hotel for rest)
Day 6. Muteh – Qom – Tehran. Drive back to Tehran. En route visit the shire of Holy Fatemeh in Qom. Arrival in Tehran, check-in to hotel .)
Day 7.Tehran. End of program. Transfer to the airport for connecting flight.
Email us : info@iranjasminco.com